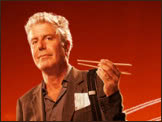 TOP 20 LAYOVER CITIES
AMSTERDAM
layover locations
ATLANTA
layover locations
CHICAGO
layover locations
DUBLIN
layover locations
HONG KONG
layover locations
LONDON
layover locations
LOS ANGELES
layover locations
MIAMI
layover locations
MONTREAL
layover locations
NEW ORLEANS
layover locations
NEW YORK
layover locations
PARIS
layover locations
PHILADELPHIA
layover locations
ROME
layover locations
SAN FRANCISCO
layover locations
SAO PAULO
layover locations
SEATTLE
layover locations
SINGAPORE
layover locations
TAIPEI
layover locations
TORONTO
layover locations

Based on the popular tv series hosted by Anthony Bourdain - Browse our Amsterdam Food / Eating Guide Below!


The Layover Drinking & Meal Guide for the City of Amsterdam - Locations
| | |
| --- | --- |
| Amsterdam is the largest city of the Netherlands and is part of Europe. Dating back to 1275, it has a long and rich history. It is currently ranked as one of the top 15 cities to live in the world. With plenty of rich culture and people, Amsterdam is also quite full of wonderful meals, foods and traditions. If you are on a layover in this wonderful city, you are not out of luck - actually far from it! Take your time to enjoy the many different options both in food and drink. The stand along tradition always has to mention bread and herrings, it's is a true staple. We can also say the potatoe has had an influence as well. Baring some slim relation to French cuisine, Amsterdam remains very much independent and quite unique. Look for dishes that include cheeses, a variety of fruits and nuts and don't forget about the world renowned wines! | |
Browse the complete list of locations from Amsterdam below!
Cafe Int Aepjen

ALCOHOL

Zeedijk 1.,
1012 AN Amsterdam
Upstairs Pancake House

DUTCH PANCAKES

Grimburgwal 2.,
1012 GA Amsterdam
Two Swans

ALCOHOL

Prinsengracht 114.,
1015 EA Amsterdam
Maloe Melo

ALCOHOL

Lijnbaansgracht 163.,
1016 VX Amsterdam
Cafe De Prins

CAFE

Prinsengracht 124.,
Amsterdam
Febo

SNACKS

Leidsestraat 94 WKL.,
1017 PE Amsterdam
Three Little Bottles

DUTCH LIQUOR

Gravenstraat 18.,
1012 NM Amsterdam
The Pilsener Club

ALCOHOL

Begijnensteeg 4.,
1012 PN Amsterdam
Cafe Sound Garden

CAFE

Marnixstraat 164 – 166.,
1016 TG Amsterdam
Frens Haringhandel

HERRING

Singel hoek Koningsplein 0t/o 468.,
1017 AW, Amsterdam
Paradox Cafe

COFFEE SHOP

1e Bloemdwarsstraat 2.,
1016 KS Amsterdam
Wildeman Cafe

CAFE

Kolksteeg 3.,
1012 PT Amsterdam
Cafe Noorderlicht

CAFE

TT Neveritaweg 33.,
1033 WB Amsterdam
Tempo Doeloe in Centrum

INDONESIAN

Utrechtsestraat 75.,
1017 VJ Amsterdam
Blauw aan de wal

MEDITERRANEAN

Oudezijds Achterburgwal 99.,
1012 DD Amsterdam
Spang Makandra in De Pijp

LOCAL

Gerard Doustraat 39.,
1072 VK Amsterdam
Restaurant Gebr. Hartering

HEADCHEESE

Peperstraat 10hs.,
1011 NX Amsterdam