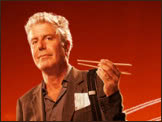 TOP 20 LAYOVER CITIES
AMSTERDAM
layover locations
ATLANTA
layover locations
CHICAGO
layover locations
DUBLIN
layover locations
HONG KONG
layover locations
LONDON
layover locations
LOS ANGELES
layover locations
MIAMI
layover locations
MONTREAL
layover locations
NEW ORLEANS
layover locations
NEW YORK
layover locations
PARIS
layover locations
PHILADELPHIA
layover locations
ROME
layover locations
SAN FRANCISCO
layover locations
SAO PAULO
layover locations
SEATTLE
layover locations
SINGAPORE
layover locations
TAIPEI
layover locations
TORONTO
layover locations

Based on the popular tv series hosted by Anthony Bourdain - Browse our Atlanta Food / Eating Guide Below!


The Layover Drinking & Meal Guide for the City of Atlanta - Locations
| | |
| --- | --- |
| There is no question that the stage of Georgia is known for their southern hospitality and laying over in the city of Georgia really is a treat. Sure, why not grab some of their famous peaches while you're here but be sure not to stop there. Be sure to truly take your time regardless of the length of your layover to take in as much as you can. Sleeping while here really is a waste of time and plenty of missed opportunity. With such as renewed night life and culture, there are numerous bars and restaurants that will satisfy any tourist that visits. Listen, take yourself off the beaten track and get to a shooting range, rent a car and cruise the strips and don't forget to grab a bite at one of the many midnight eateries that cater to every flavor. Also, be sure to stop by one of their famous late night lounges that are adults only, you won't be disappointed. | |
Browse the complete list of locations from Atlanta below!
Arepa Mia

VENEZUELAN

209 Edgewood Ave SE
Atlanta, GA 30303
Big Apple Inn

SANDWICHES

1542 Ralph David Abernathy Blvd
Atlanta, GA 30310
Colonnade

SOUTHERN COOKING

879 Cheshire Bridge Rd NE
Atlanta, GA 30324
Crawfish Shack Seafood

CAJUN-STYLE SEAFOOD

4337 Buford Hwy #170
Atlanta, GA 30341
Curly's Fried Chicken

FRIED CHICKEN

1021 Howell Mill Rd NW
Atlanta, GA 30318
El Taco Veloz

MEXICAN

5084 Buford Hwy NE
Doraville, GA 30340
Empire State South

SOUTHERN CUISINE

999 Peachtree St Northeast #140
Atlanta, GA 30309
Fat Matt's Rib Shack

RIBS

1811 Piedmont Ave NE
Atlanta, GA 30324
HD-1

HOT DOGS

664 N Highland Ave NE
Atlanta, GA 30306
Holeman & Finch

BURGERS

2277 Peachtree Rd NE
Atlanta, GA 30309
Home Grown

CLASSIC DINER

968 Memorial Dr
Atlanta, GA 30316
Miller Union

FINE DINING

999 Brady Ave
Atlanta, GA 30318
Northern China Eatery

CHINA EATERY

5141 Buford Hwy Suite C
Doraville, GA 30340
Fat Matt's Rib Shack

RIBS

1811 Piedmont Ave NE
Atlanta, GA 30324
Victory Sandwich Bar

SANDWICHES

280 Elizabeth St NE
Atlanta, GA 30307
Empire State South

SOUTHERN CUISINE

999 Peachtree St Northeast #140
Atlanta, GA 30309
Octopus Bar

BAR

560 Gresham Ave SE
Atlanta, GA 30316
The Porter Beer Bar

BAR

1156 Euclid Ave
Atlanta, GA 31136
Octane Coffee & Little Tart Bakeshop

COFFEE & BAKERY

437 Memorial Drive SE
Atlanta, GA 30312