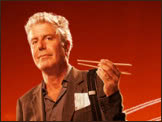 TOP 20 LAYOVER CITIES
AMSTERDAM
layover locations
ATLANTA
layover locations
CHICAGO
layover locations
DUBLIN
layover locations
HONG KONG
layover locations
LONDON
layover locations
LOS ANGELES
layover locations
MIAMI
layover locations
MONTREAL
layover locations
NEW ORLEANS
layover locations
NEW YORK
layover locations
PARIS
layover locations
PHILADELPHIA
layover locations
ROME
layover locations
SAN FRANCISCO
layover locations
SAO PAULO
layover locations
SEATTLE
layover locations
SINGAPORE
layover locations
TAIPEI
layover locations
TORONTO
layover locations

Based on the popular tv series hosted by Anthony Bourdain - Browse our Chicago Food / Eating Guide Below!


The Layover Drinking & Meal Guide for the City of Chicago - Locations
| | |
| --- | --- |
| When you visit Chicago, there is a good chance that it will not be your last visit. It's the windy city that is usually overlooked to bigger spoils such as New York, Las Vegas or California by most but it really does shine brighter and stronger than them all combined. It really has such a vast array of attractions, heart and history that will make any tourist satisfied. It's probably world famous for it's deep dish pizza which is perhaps the best in the world, but then again most New Yorkers will tell you otherwise! You can also come across a great selection of sea food, pubs, coffee shops, fine dining, restaurants and some of the best late-night dives to fill your hunger void and munchies! Historically speaking, there are plenty of quick tours to grab to get an insight of what it took to build this popular city! | |
Browse the complete list of locations from Chicago below!
Billy Goat Tavern

BURGERS

430 N Michigan Ave
Chicago, IL 60611
Bobak's Market

POLISH DELI / MARKET

5275 S Archer Ave
Chicago, IL 60632
Budacki's Drive-In

GREASY HAMBURGERS

4739 N Damen Ave
Chicago, IL 60625
The Doughnut Vault

DONUTS

401 1/2 N Franklin St
Chicago, IL 60654
El Ideas

FINE DINING

2419 W 14th St
Chicago, IL 60608
Girl & the Goat

UNIQUE DINING

809 W Randolph St
Chicago, IL 60607
L'Avant-Comptoir

WINE BAR

3 Carrefour de l'Odeon
75006 Paris, France
The Green Mill

BLUES / JAZZ CLUB

4802 N Broadway
Chicago, IL 60640
Happy Village

BAR

1059 N Wolcott Ave
Chicago, IL 60622
Wolfy's

HOT DOGS since 1967

2734 W Peterson Ave
Chicago, IL 60659
The Hideout

PUB / LIVE MUSIC

1354 W Wabansia Ave
Chicago, IL 60642
Jimmy's Red Hots

POLISH SAUSAGES

4000 W Grand Ave
Chicago, IL 60651
Kuma's Corner

BURGERS / FULL BAR

2900 W Belmont Ave
Chicago, IL 60618
L & L Tavern

DIVE BAR

3207 N Clark St
Chicago, IL 60657
The Mutiny

ROCK BAR

2428 N Western Ave
Chicago, IL 60647
Old Town Ale House

DIVE BAR

219 West N Ave
Chicago, IL 60610
The Publican

CLASSIC DINING

837 W Fulton Market
Chicago, IL 60607
Publican Quality Meats

BUTCHER SHOP / DELI

825 W Fulton Market
Chicago, IL 60607
Simon's Tavern

DRINKS

5210 N Clark St
Chicago, IL 60640
Skylark

OLD-SCHOOL BAR

2149 S Halsted St
Chicago, IL 60608
Sweet Maple Cafe

FAMILY-RUN BREAKFAST

1339 W Taylor St
Chicago, IL 60607
Tank Noodle

DRINKS

4953 N Broadway
Chicago, IL 60640
Taqueria El Asadero

MEXICAN

2213 W Montrose Ave
Chicago, IL 60618
Urban Belly

PAN-ASIAN

3053 N California Ave
Chicago, IL 60618
Harold's Chicken Shack #27

CHICKEN

10259 S Halsted St
Chicago IL 60628