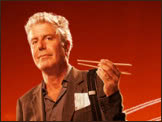 TOP 20 LAYOVER CITIES
AMSTERDAM
layover locations
ATLANTA
layover locations
CHICAGO
layover locations
DUBLIN
layover locations
HONG KONG
layover locations
LONDON
layover locations
LOS ANGELES
layover locations
MIAMI
layover locations
MONTREAL
layover locations
NEW ORLEANS
layover locations
NEW YORK
layover locations
PARIS
layover locations
PHILADELPHIA
layover locations
ROME
layover locations
SAN FRANCISCO
layover locations
SAO PAULO
layover locations
SEATTLE
layover locations
SINGAPORE
layover locations
TAIPEI
layover locations
TORONTO
layover locations

Based on the popular tv series hosted by Anthony Bourdain - Browse our Dublin Food / Eating Guide Below!


The Layover Drinking & Meal Guide for the City of Dublin - Locations
| | |
| --- | --- |
| Of course, when you hear the word Dublin the first thing that comes to mind is the bar and drinking scene and you are right to assume that is a popular attraction and tradition. However, in recent years Dublin has expanded their cuisine culture to give the booze a run for it's money! Sure, you can find a drink at any corner but you can also relish in some really up and coming establishments to satisfy your hunger. Founder in 841 by the Vikings, you can still find a solid classic meal in one of the original eateries. Of course, home-cooked, slow-cooked meals are a traditional favorites and their sweetbreads are to die for! Even if you have a few short hours within your Dublin layover, there are plenty of restaurants, pubs and attractions to make every minute truly worthwhile. Again, if you're looking for a fine pub, this is the best place on the planet to find yourself at. | |
Browse the complete list of locations from Dublin below!
Bear

STEAKS

34-35 South William St
Dublin 2, Ireland
Celtic Whiskey Shop

WHISKEY

27-28 Dawson St
Dublin, Ireland
Chapter One

FINE DINING

19 Parnell Square N, Smithfield
Dublin 1, Ireland
The Chop House

STEAK

2 Shelbourne Rd., Ballsbridge
Dublin, Ireland
Coppinger Row

TRADITIONAL

1 Coppinger Row.,Ranelagh
Dublin, Ireland
CrackBIRD

FRIED CHICKEN

60 Dame St.,Rathmines
Dublin, Ireland
Fallon & Byrne

DELI

11-17 Exchequer St
Dublin, Ireland
The Gigs Place

IRISH BREAKFAST

Richmond St., South
Dublin 2, Ireland
HD-1

HOT DOGS

664 N Highland Ave NE
Atlanta, GA 30306
Hogan's

LATE-NIGHT EATERY

35-37 South Great Georges St
Dublin, Ireland
Kavanagh's

150 YEAR OLD PUB

1 Prospect Sq
Dublin, Ireland
The Long Hall

CLASSIC PUB

58 S Great Georges St
Dublin, Ireland
Matt the Thresher

CHINA EATERY

32 Pembroke St., Lower
Dublin 2, Ireland
Fat Matt's Rib Shack

RIBS

1811 Piedmont Ave NE
Atlanta, GA 30324
Victory Sandwich Bar

SANDWICHES

280 Elizabeth St NE
Atlanta, GA 30307
Mulligan's

PUB since 1782

8 Poolbeg St
Dublin, Ireland
The Palace Bar

BAR

21 Fleet St
Dublin, Ireland
Roma II

LATE-NIGHT FOOD

28 Wexford St
Dublin 2, Ireland
Skinflint

GRILLED PIZZA

19 Crane Ln
Dublin, Ireland
Slattery's Bar

PUB

129 Capel St
Dublin 1, Ireland
Winding Stair

FAMOUS CAFE

40 Lower Ormond Quay
Dublin, Ireland