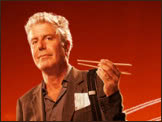 TOP 20 LAYOVER CITIES
AMSTERDAM
layover locations
ATLANTA
layover locations
CHICAGO
layover locations
DUBLIN
layover locations
HONG KONG
layover locations
LONDON
layover locations
LOS ANGELES
layover locations
MIAMI
layover locations
MONTREAL
layover locations
NEW ORLEANS
layover locations
NEW YORK
layover locations
PARIS
layover locations
PHILADELPHIA
layover locations
ROME
layover locations
SAN FRANCISCO
layover locations
SAO PAULO
layover locations
SEATTLE
layover locations
SINGAPORE
layover locations
TAIPEI
layover locations
TORONTO
layover locations

Based on the popular tv series hosted by Anthony Bourdain - Browse our London Food / Eating Guide Below!


The Layover Drinking & Meal Guide for the City of London - Locations
| | |
| --- | --- |
| London is the main city of England, it has centuries of History that are unmatched by most. Being a island is truly a unique characteristic that has shaped their people, wars, thoughts, and foods! Since there are limitations to what can be grown and what needs to be important, the staple of English cuisine must be experienced for what it truly is. With so many traditions being passed down through generations, there is a vast collection of recipes, meals and foods that fall into place. As with most ancients beginnings, items such as breads and cheeses were and are major components. Then come the roasted and stewed meats that, along with fish played the critical role of proteins. Throw in potatoes and various vegetables and that will comprise of the majority of English based meals. Once there, be sure to experience and cup of tea! | |
Browse the complete list of locations from London below!
Cabman's Shelter

TEA

Pont Street.,
Belgravia, London
Wheeler's of St. James's

LOCAL

72-73 St James's St.,
London SW1A 1PH, UK
Sweeting's

LOCAL

39 Queen Victoria St.,
City of London EC4N 4SF, UK
Square Pie Company

LOCAL

Various Locations,
London, UK
Newman Arms

LOCAL

23 Rathbone St.,
Marylebone, London W1T 1NG, UK
E Pellicci Cafe

HOME-COOKED

332 Bethnal Green Rd.,
City of London E2 0AG, UK
G. Kelly

BEEF PIE

414 Bethnal Green Rd.,
City of London E2 0DJ, UK
Bar Italia

ALCOHOL

22 Frith St.,
London W1D 4RP, UK
Hot Stuff

INDIAN

19 Wilcox Rd.,
London SW8 2XA, UK
Wright Brothers

SEAFOOD

11 Stoney St.,
City of London SE1 9AD, UK
Bradley's Bar

ALCOHOL

42-44 Hanway St.,
London W1T 1UT, UK
The Two Chairman in St. James

ALCOHOL

39 Dartmouth St.,
London SW1H 9BP, UK