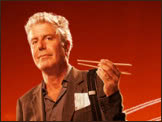 TOP 20 LAYOVER CITIES
AMSTERDAM
layover locations
ATLANTA
layover locations
CHICAGO
layover locations
DUBLIN
layover locations
HONG KONG
layover locations
LONDON
layover locations
LOS ANGELES
layover locations
MIAMI
layover locations
MONTREAL
layover locations
NEW ORLEANS
layover locations
NEW YORK
layover locations
PARIS
layover locations
PHILADELPHIA
layover locations
ROME
layover locations
SAN FRANCISCO
layover locations
SAO PAULO
layover locations
SEATTLE
layover locations
SINGAPORE
layover locations
TAIPEI
layover locations
TORONTO
layover locations

Based on the popular tv series hosted by Anthony Bourdain - Browse our Los Angeles Food / Eating Guide Below!


The Layover Drinking & Meal Guide for the City of Los Angeles - Locations
| | |
| --- | --- |
| Los Angeles is the largest and busiest city in the state of California! Part of the American cuisine, it is quite distinct based on it's ideal location and geographic nature. Many of the worlds famous chefs have started or at one point cooked in this city and many run high end restaurants. There are many different ethnic influences that it's a great collections, or melting pot of the greatest flavors from around the world in one hot spot. With the local production of meats, fruits and vegetables, there is no need to import. Also being on the Ocean, much of the seafood is also a great choice to try. There is a large portion of California dedicated to wines, and it produces some of the best in the world such as Italy. There are also many burger and sandwich shops that would battle any local hot spot! Take in the sun, food and drink in Cali! | |
Browse the complete list of locations from Los Angeles below!
Mexican Fruit Stands

FRESH FRUITS

Where Found
Los Angeles, CA
LudoTruck

CHICKEN

Food Truck
Los Angeles, CA
Animal

PIG TAILS

435 N Fairfax Ave.,
Los Angeles, CA 90036
Kogi Truck

TACOS

Food Truck
Los Angeles, CA
Kokekokko

JAPAN

203 S Central Ave.,
Los Angeles, CA 90012
Senor Fish

DEEP-FRIED

422 E 1st St.,
Los Angeles, CA 90012
Red Medicine

VIETNAMESE

8400 Wilshire Blvd.,
Beverly Hills, CA 90211
Jumbo's Clown Room

ALCOHOL

5153 Hollywood Blvd.,
Los Angeles, CA 90027-6113
Varnish

ALCOHOL

118 E 6th St, Los Angeles.,
CA 90014-2006
Ham Ji Park

PORK

3407 W 6th St, Ste 101-C.,
Los Angeles, CA 90020
Yu Chun

NOODLE SOUP

3185 W Olympic Blvd.,
Los Angeles, CA 90006
Dan Sung Sa

KOREAN

3317 W 6th St.,
Los Angeles, CA 90020
The Prince

KOREAN

3198 1/2 W 7th St.,
Los Angeles, CA 90005
Philippe the Original

BREAKFAST

1001 N Alameda St.,
Los Angeles, CA 90012
King Eddy Saloon

ALCOHOL

131 E 5th St.,
Los Angeles, CA 90013
In-N-Out Burger

BURGERS

9149 S Sepulveda Blvd.,
Los Angeles, CA 90045
Tacos Villa Corona

TACOS

3185 Glendale Blvd.,
Los Angeles, CA 90039-1805