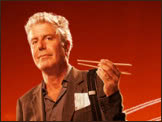 TOP 20 LAYOVER CITIES
AMSTERDAM
layover locations
ATLANTA
layover locations
CHICAGO
layover locations
DUBLIN
layover locations
HONG KONG
layover locations
LONDON
layover locations
LOS ANGELES
layover locations
MIAMI
layover locations
MONTREAL
layover locations
NEW ORLEANS
layover locations
NEW YORK
layover locations
PARIS
layover locations
PHILADELPHIA
layover locations
ROME
layover locations
SAN FRANCISCO
layover locations
SAO PAULO
layover locations
SEATTLE
layover locations
SINGAPORE
layover locations
TAIPEI
layover locations
TORONTO
layover locations

Based on the popular tv series hosted by Anthony Bourdain - Browse our Montreal Food / Eating Guide Below!


The Layover Drinking & Meal Guide for the City of Montreal - Locations
| | |
| --- | --- |
| The food is in integral aspect of Montreal. Having traced its routes to France Europe, it is quite a different blend of flavors compared to the rest of Canada. Montreal is quite unique and extremely easy to fall in love with. The charm of the old city are fantastic, but be sure to also indulge in the rich flavors to are open to you. All of the aspects of a meal are covered with perfection, including appetizers. The main meals comprise of high rich proteins from beef, smoked meats or fish and a side such as potatoes. In addition to the amazing foods, Montreal is also quite famous for it's sweet finger. Providing some of the worlds best selection of desserts, it would be a crime to visit and not try a few for yourself. So grab a nice meal or a quick bagel, but please don't miss out on tasting some of the best food life has to offer. | |
Browse the complete list of locations from Montreal below!
St-Viateur Bagel Shop

BAGELS

263 St-Viateur West.,
Montreal, Quebec H2V 1Y1
Club Social

CAFE

180 St-Viateur St W.,
Montreal, Quebec H2T 2L3
Brasserie Capri

PORK KNUCKLE

2172 Rue St-Patrick.,
Montréal, Quebec H3K
Dominion Square Tavern

ALCOHOL

1243 Metcalfe.,
Montréal, Quebec H3B 2V5
Orange Julep

ORANGE DRINK

7700 Boulevard Décarie.,
Montreal, Quebec H4P 2H4
Club Chasse et Peche

FIND-DINING

423 Rue Saint-Claude.,
Montreal, Quebec H2Y 3B6
Joe Beef in Little Burgundy

FINE-DINING

2491 Notre Dame W.,
Montreal, Quebec H3J 1N6
L'Emporte Piece

GRILLED CHEESE

418 Rue Gilford.,
Montreal, Quebec
L'Express

BISTRO

3929 Rue Saint-Denis.,
Montréal, Quebec H2W 2M4
Marven's

GREEK

880 Ball.,
Montréal, QC H3N 1J7
Rotisserie Romados

PORTUGUESE

115 Rue Rachel E.,
Montreal, Quebec H2W 1C8
Brasserie T

NORMANDY

1425 Rue Jeanne-Mance.,
Montreal, Quebec H5B 1E4
Big in Japan

JAPAN

3723 Boulevard St-Laurent.,
Montreal, Quebec H2X 2V7
Nouveau Palais

FOOD TRUCK

281 Rue Bernard Ouest.,
Montreal, Quebec H2V 4K8
Schwartz's

SMOKED MEAT

3895 Saint-Laurent Blvd.,
Montreal, Quebec H2W 1X9
Beautys Luncheonette

BREAKFAST

93 Ave du Mont-Royal Ouest.,
Montreal, Quebec H2T 2S5