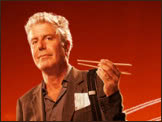 TOP 20 LAYOVER CITIES
AMSTERDAM
layover locations
ATLANTA
layover locations
CHICAGO
layover locations
DUBLIN
layover locations
HONG KONG
layover locations
LONDON
layover locations
LOS ANGELES
layover locations
MIAMI
layover locations
MONTREAL
layover locations
NEW ORLEANS
layover locations
NEW YORK
layover locations
PARIS
layover locations
PHILADELPHIA
layover locations
ROME
layover locations
SAN FRANCISCO
layover locations
SAO PAULO
layover locations
SEATTLE
layover locations
SINGAPORE
layover locations
TAIPEI
layover locations
TORONTO
layover locations

Based on the popular tv series hosted by Anthony Bourdain - Browse our New Orleans Food / Eating Guide Below!


The Layover Drinking & Meal Guide for the City of New Orleans - Locations
| | |
| --- | --- |
| New Orleans really is the place to be for anything and everything these days! The tropical storm that ran through a few years back took a toll but there really isn't anything you can't do at this time! The dining, entertaining and landmark aspects are strong today and ready for all visitors to take advantage of. New Orleans really is a city of excess and is quite different from any other place you'll come across in the USA. As you would imagine, the seafood is truly some of the best in the world and that is why the best chefs across the globe make their way down here to push their skill set to the limit! There is always a party around the block and a fun atmosphere that really does make any tourist feel comfortable. The city is also loaded with amazing food trucks and cocktail bars to meet the needs of any thirst! Visit today and find out what a real party is all about. | |
Browse the complete list of locations from New Orleans below!
Arnaud's Restaurant

BAR

813 Bienville Ave
New Orleans, LA 70112
Atchafalaya

CREOLE MENU

901 Louisiana Ave
New Orleans, LA 70115
Big Fisherman Seafood

SEAFOOD

3301 Magazine St
New Orleans, LA 70115
Borgne

LOCAL TRADITION

601 Loyola Ave
New Orleans, LA 70113
Boucherie

HOME-COOKING

8115 Jeannette St
New Orleans, LA 70118
Clover Grill

RETRO-DINER

900 Bourbon St
New Orleans, LA 70116
Cochon

LOUISIANA FOOD

930 Tchoupitoulas St
New Orleans, LA 70130
Cochon Butcher

BEER & WINE BAR

930 Tchoupitoulas St
New Orleans, LA 70130
The Company Burger

BURGERS

4600 Freret St
New Orleans, LA 70115
Crab Trap

SEAFOOD

100 Peavine Rd
La Place, LA 70068
Dat Dog

WIENERS & SAUSAGES

5030 Freret St
New Orleans, LA 70115
Dooky Chase Restaurant

SOUL FOOD

2301 Orleans Ave
New Orleans, LA 70119
Herbsaint

SOUP & GUMBOS

701 Saint Charles Ave
New Orleans, LA 70130
The Kingpin

BAR

1307 Lyons St
New Orleans, LA 70115
Le Bon Temps Roule

PUB

4801 Magazine St
New Orleans, LA 70115
Maple Leaf Bar

RESTAURANT BAR

8316 Oak St
New Orleans, LA 70118
Pho Tau Bay Restaurant

VIETNAMESE

113 Westbank Expressway Gretna
New Orleans, LA 70053
R&O'S

PO' BOY

216 Metairie Hammond Hwy
Metairie, LA 70005
Royal Street Inn & Bar

CLASSIC DIVE BAR

1431 Royal St
New Orleans, LA 70116
Satsuma Cafe

FRESH JUICES & SANDWICHES

3218 Dauphine St
New Orleans, LA 70117
The Sazerac Bar

COCKTAILS

123 Baronne St
New Orleans, LA 70112
Snake & Jake's

LEGENDARY DIVE

7612 Oak St
New Orleans, LA 70118
Taceaux Loceaux

LATE-NIGHT FOOD

1307 Lyons St
New Orleans, LA 70115
Three Muses

BAR / JAZZ CLUB

536 Frenchmen St
New Orleans, LA 70116
Tipitinas Uptown

DIVE BAR

501 Napoleon Ave
New Orleans, LA 70115
Walker's BBQ

BBQ

10828 Hayne Blvd
New Orleans, LA 70127