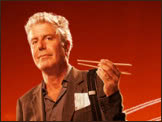 TOP 20 LAYOVER CITIES
AMSTERDAM
layover locations
ATLANTA
layover locations
CHICAGO
layover locations
DUBLIN
layover locations
HONG KONG
layover locations
LONDON
layover locations
LOS ANGELES
layover locations
MIAMI
layover locations
MONTREAL
layover locations
NEW ORLEANS
layover locations
NEW YORK
layover locations
PARIS
layover locations
PHILADELPHIA
layover locations
ROME
layover locations
SAN FRANCISCO
layover locations
SAO PAULO
layover locations
SEATTLE
layover locations
SINGAPORE
layover locations
TAIPEI
layover locations
TORONTO
layover locations

Based on the popular tv series hosted by Anthony Bourdain - Browse our New York Food / Eating Guide Below!


The Layover Drinking & Meal Guide for the City of New York - Locations
| | |
| --- | --- |
| New York, what can we say. Truly one of the biggest collections of different types of foods and people you will ever come across. This provides perhaps some of the best opportunities to flavor a different meal based on a different country just by walking a few blocks away. You must indulge in the major and minor ethnic groups to get a taste of life outside of your own. Italian, Jewish, Irish, Mexican, Dominican, Korean, Chinese, Japanese, Greek, Indian, African, Korean, Russian, Puerto Rican and so many more! But that's not where it ends as New York offers some of the best good ole N. American food you can think of. Try hot dogs like you've never really truly had before, or burgers that you would swear are the best in the world. Take in all the site, see a show, have a drink and just wander around .. eating! | |
Browse the complete list of locations from New York below!
The Burger Joint

BURGERS

119 West 56th St.,
New York, NY 10019
Birreria

ALCOHOL

200 5th Avenue.,
New York, NY 10010
The Subway Inn

ALCOHOL

143 East 60th St.,
New York, NY 10022
Shake Shack

BURGERS

366 Columbus Avenue.,
New York, NY 10024
Crif Dogs

HOT DOGS

113 Saint Marks Place #2.,
New York, NY 10009
Takashi

LOCAL

456 Hudson St,.
New York, NY 10014
M. Wells

DINER

MOVING
New York, NY
Baohaus

TAIWANESE

238 East 14th St.,
New York, NY 10003
Ess-a-Bagel

BAGELS

831 3rd Avenue.,
New York, NY 10022
Tammany Hall

ALCOHOL

152 Orchard St.,
New York, NY 10002
The Big Gay Ice Cream Truck

ICECREAM

857 Broadway.,
New York, NY 10003
Great NY Noodletown

SOUP

28 Bowery.,
New York, NY 10013
Papaya King

HOT DOGS

179 East 86th St.,
New York, NY 10128
The Arepa Lady

COLOMBIAN

Roosevelt Avenue & 79th Street.,
Jackson Heights, NY 11372
Minetta Tavern

BURGERS

113 MacDougal St.,
New York, NY
Bemelmans Bar at The Carlyle Hotel

ALCOHOL

35 East 76th St.,
New York, NY 10021