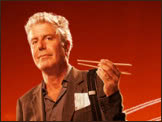 TOP 20 LAYOVER CITIES
AMSTERDAM
layover locations
ATLANTA
layover locations
CHICAGO
layover locations
DUBLIN
layover locations
HONG KONG
layover locations
LONDON
layover locations
LOS ANGELES
layover locations
MIAMI
layover locations
MONTREAL
layover locations
NEW ORLEANS
layover locations
NEW YORK
layover locations
PARIS
layover locations
PHILADELPHIA
layover locations
ROME
layover locations
SAN FRANCISCO
layover locations
SAO PAULO
layover locations
SEATTLE
layover locations
SINGAPORE
layover locations
TAIPEI
layover locations
TORONTO
layover locations

Based on the popular tv series hosted by Anthony Bourdain - Browse our Paris Food / Eating Guide Below!


The Layover Drinking & Meal Guide for the City of Paris - Locations
| | |
| --- | --- |
| Oooh La La! The French really do have their own style that you simply cannot overlook. The first thing that comes to mind is a side-street cafe enjoying your drink with some sweets watching the people walk by. When you think Paris many things do come to mind such as fashion, love, art, style, elegance and of course.. amazing rich foods. Europeans are known for their use of creams, sugar and fats to make some of the best tasting meals on the planet! Whether you are looking for a quick coffee break, baguette, find dining or a classic bar then this place is for you. Paris is one of the biggest airport hubs in Europe so odds are you will make your way through it. Whether you have half a day or a couple of them, don't waste your time in the airport when there is so much to soak up that might as well be life altering! | |
Browse the complete list of locations from Paris below!
Au Passage

CONTEMPORARY CUISINE

1b Passage Saint-Sebastien
75011 Paris, France
Aux Deux Amis

WINE BAR

45 Rue Oberkampf
75011 Paris, France
Berthillon

ICE CREAM

31 Rue Saint-Louis en l'lle
75004 Paris, France
Bistrot Paul Bert

STEAK FRITES

18 Rue Saint-Louis en l'lle
75004 Paris, France
Camion Qui Fume

FOOD TRUCK

On the move!
Paris, France
Du Pain et des Idees

TREATS / BREAD

34 Rue Yves Toudic
75010 Paris, France
L'Avant-Comptoir

WINE BAR

3 Carrefour de l'Odeon
75006 Paris, France
La Palette

LIQUEUR

43 Rue de Seine
75006 Paris, France
Le Baratin

MARKET-FRESH FOOD

3 Rue Jouye-Rouve
75020 Paris, France
Han Dynasty

CHINESE

108 Chestnut St
Philadelphia, PA 19106
Hardena

INDONESIAN

1754 S Hicks St
Philadelphia, PA 19145
Le Dome

SEAFOOD

108 Boulevard du Montparnasse
75014 Paris, France
Le Pure Cafe

COFFEE SHOP

14 Rue Jean Mace
75011 Paris, France
Le Verre Vole

WINE BAR

67 Rue de Lancry
75010 Paris, France
Septime

CONTEMPORARY FRENCH

80 Rue de Charonne
75011 Paris, France
Wepler

bRASSERIE

14 Place de Clichy
75018 Paris, France
Urfa Durum

SANDWICH SHOP

58 Rue du Faubourg-Saint-Denis
75010 Paris, France
Vivant

SMOKED CURED BEEF

43 Rue des Petites Ecuries
75010 Paris, France
Shakespeare and Company

BOOKS & WINE

37 Rue de la Bucherie
75005 Paris, France