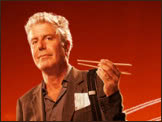 TOP 20 LAYOVER CITIES
AMSTERDAM
layover locations
ATLANTA
layover locations
CHICAGO
layover locations
DUBLIN
layover locations
HONG KONG
layover locations
LONDON
layover locations
LOS ANGELES
layover locations
MIAMI
layover locations
MONTREAL
layover locations
NEW ORLEANS
layover locations
NEW YORK
layover locations
PARIS
layover locations
PHILADELPHIA
layover locations
ROME
layover locations
SAN FRANCISCO
layover locations
SAO PAULO
layover locations
SEATTLE
layover locations
SINGAPORE
layover locations
TAIPEI
layover locations
TORONTO
layover locations

Based on the popular tv series hosted by Anthony Bourdain - Browse our Philadelphia Food / Eating Guide Below!


The Layover Drinking & Meal Guide for the City of Philadelphia - Locations
| | |
| --- | --- |
| Who wouldn't want to layover in Philly?? It's one of the most historical cities in the United States and truly offers one of the largest and most diverse range of opportunities for visitors. One can't mention the name name Philly and food and leave out their world-famous cheesesteaks. Some of the best in the world, this is where it all began and it would be a catastrophe if you missed out on the opportunity to experience it. The home of the founding fathers, for any tourist with interest in this field you will be in heaven. Be sure to take a stroll down the old and new streets and don't by shy to pop in to a pub or diner and let yourself truly indulge in new flavors. With some of the friendliest people you'll ever come across, it's a place that you'll be back to for a true stay once your layover is complete. | |
Browse the complete list of locations from Philadelphia below!
American Sardine Bar

COMFORT FOODS

1800 Federal St
Philadelphia, PA 19146
Amis

ITALIAN

412 South 13th St
Philadelphia, PA 19147
Bui's Lunch Truck

HANGOVER SPECIALS

38th and Spruce Streets
Philadelphia, PA 19195
Cafe Soho

KOREAN FRIED CHICKEN

468 West Cheltenham Ave
Philadelphia, PA 19126
Chef Ken's

SOUL FOOD

7135 Germantown Ave
Philadelphia, PA 19119
City Tavern

BAR

138 South 2nd St
Philadelphia, PA 19106
Czerw's Kielbasy

POLISH

3370 Tilton St
Philadelphia, PA 19134
Di Bruno Bros.

ITALIAN MARKET

930 South 9th St
Philadelphia, PA 19147
Dirty Frank's

TRADITIONAL FOODS

347 South 13th St
Philadelphia, PA 19107
Han Dynasty

CHINESE

108 Chestnut St
Philadelphia, PA 19106
Hardena

INDONESIAN

1754 S Hicks St
Philadelphia, PA 19145
Johnny Brenda's

BAR / RESTAURANT

1201 Frankford Ave
Philadelphia, PA 19125
Johnny's Hots

SANDWICHES / HOT DOGS

1234 North Delaware Ave
Philadelphia, PA 19125
John's Roast Pork

ROAST PORK

14 Snyder Ave
Philadelphia, PA 19148
Kanella

GREEK

1001 Spruce St
Philadelphia, PA 19107
Paesano's

SANDWICHES

1017 South 9th St
Philadelphia, PA 19147
Pen & Pencil

LATE-NIGHT DRINKS

1522 Latimer St
Philadelphia, PA 19102
Pho 75

VIETNAMESE

1122 Washington Ave
Philadelphia, PA 19147
Southwark

DRINKS & COCKTAILS

701 South 4th St
Philadelphia, PA 19147
Stateside

BOURBON

1536 East Passyunk Ave
Philadelphia, PA 19147
Zahav

ISRAEL

237 Saint James Pl
Philadelphia, PA 19106
Syrenka Luncheonette

POLISH CUISINE

3173 Richmond St
Philadelphia, PA 19134