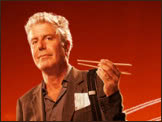 TOP 20 LAYOVER CITIES
AMSTERDAM
layover locations
ATLANTA
layover locations
CHICAGO
layover locations
DUBLIN
layover locations
HONG KONG
layover locations
LONDON
layover locations
LOS ANGELES
layover locations
MIAMI
layover locations
MONTREAL
layover locations
NEW ORLEANS
layover locations
NEW YORK
layover locations
PARIS
layover locations
PHILADELPHIA
layover locations
ROME
layover locations
SAN FRANCISCO
layover locations
SAO PAULO
layover locations
SEATTLE
layover locations
SINGAPORE
layover locations
TAIPEI
layover locations
TORONTO
layover locations

Based on the popular tv series hosted by Anthony Bourdain - Browse our San Francisco Food / Eating Guide Below!


The Layover Drinking & Meal Guide for the City of San Francisco - Locations
| | |
| --- | --- |
| San Francisco, as many of California's sun bathed cities is truly one of the world's landmarks! Having a wide range of foods and dishes that have accumulated over the centuries, you are sure to find many different types of dishes that will suit your tastes and many that might actually happily surprise you. There is one of the worlds best selections of seafood - which is always fresh and wonderfully prepared. In San Francisco, you will also find some of the best ice creams in the world so be sure to indulge yourself in every flavor that you choose! San Francisco also contains some famous dishes as their burittos, Chinese selections and pizza! Enjoy a nice moon lit walk on one of their many piers or take a dip into the ocean to truly get a feel of what it means to be a Californian! It's a treat to explore for your mind and taste buds! | |
Browse the complete list of locations from San Francisco below!
La Folie

FRENCH

2316 Polk St.,
San Francisco, CA 94109-1822
Li Po in Chinatown

CHINESE

916 Grant Ave.,
San Francisco, CA 94108
Benders Bar

ALCOHOL

806 S Van Ness Ave.,
San Francisco, CA 94110
Comstock Saloon

SEAFOOD

155 Columbus Ave.,
San Francisco, CA 94133
Mr. Bing's

ALCOHOL

201 Columbus Ave.,
San Francisco, CA 94133
To Hyang

PORK BELLY

3815 Geary Blvd.,
San Francisco, CA 94118-3210
Sam's Pizza and Hamburgers

PIZZA & BURGERS

618 Broadway St.,
San Francisco, CA 94133
King of Noodles

NOODLES

1639 Irving St.,
San Francisco, CA 94122
Yuet Lee

ALCOHOL

1300 Stockton St.,
San Francisco, CA 94133
Off the Grid Food Trucks

FOOD TRUCK

Streets,
San Francisco, CA
Lucero's Bacon Hot Dogs

HOT DOGS

19th and Mission.,
San Francisco, CA
Chaac Mool

PORK

Incubator kitchen,
San Francisco, CA
Boccalone

MEATS

1 Ferry Building #21.,
San Francisco, CA
Rosamunde Sausage Grill

MEATS

2832 Mission St.,
San Francisco, CA 94110-3908
Molinari and Sons

SUBS

1401 Yosemite Ave.,
San Francisco, CA 94124-3321
El Huarache Loco

MEXICAN

100 Alemany Blvd.,
San Francisco, CA 94110
Toronado Bar

ALCOHOL

547 Haight St.,
San Francisco, CA 94117
The Tonga Room

ALCOHOL

Hob Hill 950 Mason St.,
San Francisco, CA 94108
Rice Paper Scissors

VIETNAM

Streets,
San Francisco, CA
Zeitgeist

ALCOHOL

199 Valencia St.,
San Francisco, CA 94103
Blue Bottle Coffee

BREAKFAST

66 Mint St.,
San Francisco, CA 94103
The Alembic Bar

ALCOHOL

1725 Haight St.,
San Francisco, CA 94117
Swan Oyster Depot

SEAFOOD

1517 Polk St.,
San Francisco, CA 94109-3606
Mission Chinese

CHINESE

2234 Mission St.,
San Francisco, CA 94110
Pier 23 Cafe

CAFE

Streets,
San Francisco, CA 94111