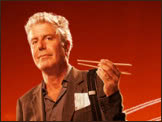 TOP 20 LAYOVER CITIES
AMSTERDAM
layover locations
ATLANTA
layover locations
CHICAGO
layover locations
DUBLIN
layover locations
HONG KONG
layover locations
LONDON
layover locations
LOS ANGELES
layover locations
MIAMI
layover locations
MONTREAL
layover locations
NEW ORLEANS
layover locations
NEW YORK
layover locations
PARIS
layover locations
PHILADELPHIA
layover locations
ROME
layover locations
SAN FRANCISCO
layover locations
SAO PAULO
layover locations
SEATTLE
layover locations
SINGAPORE
layover locations
TAIPEI
layover locations
TORONTO
layover locations

Based on the popular tv series hosted by Anthony Bourdain - Browse our Sao Paulo Food / Eating Guide Below!


The Layover Drinking & Meal Guide for the City of Sao Paulo - Locations
| | |
| --- | --- |
| You really can't miss the largest city found in South America, Sao Paulo! With nearly 20 million people, it's one of the busiest and fastest growing cities today. From the rustic village towns to the sprawling skyscrapers popping up each day, you're probably in for a big surprise! Experiencing a layover here can truly give you a quick insight in to the people, land and most importantly FOOD! Check in to one of their unique hotels, take in the sights on a river boat cruise, mingle with the locals at one of the many pubs or bars and don't be shy about trying some of the more unique and authentic foods you'll come across. There are currently over 12,000 different restaurants located in the city, so don't be afraid to venture out and try something new. Brazil is truly full of life, excitement, adventure and more; just around every corner! | |
Browse the complete list of locations from Sao Paulo below!
Bar do Luiz Fernandez

BAR

Rua Augusto Tolle, 610 - Santana
Sao Paulo, 02405-001, Brazil
Feijoada da Lana

NATIONAL DISHES

Rua Aspicuelta, 421 Vila Madalena
Sao Paulo, 05433-010, Brazil
Beco do Batman

CHEAP EATS

Rua Goncalo Afonso Sao Paulo
State of Sao Paulo 05436-100, Brazil
Ici Bistro

BISTRO

Rua Para, 36 - Consolacao
Sao Paulo, 01243-020, Brazil
Izakaya Issa

JAPANESE

R. Barao de Iguape, 89
Sao Paulo 01507-000
Mocoto

POPULAR RESTAURANT

Av. Nossa Senhora do Loreto 1100
Vila Medeiros, Sao Paulo, Brazil
D.O.M.

CLASSIC DINING

Barao de Capanema 549
Sao Paulo, State of Sao Paulo 01411-011, Brazil
Bar do Mane

BAR / SANDWICHES

Rua da Cantareira, 306, Parque Dom Pedro II
Sao Paulo, State of Sao Paulo 01103-201, Brazil
Frango

BAR / FAMOUS BEER

Lgo da Matriz Nossa Senhora O, 168, Freguesia do O
Sao Paulo, 02925-040, Brazil