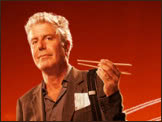 TOP 20 LAYOVER CITIES
AMSTERDAM
layover locations
ATLANTA
layover locations
CHICAGO
layover locations
DUBLIN
layover locations
HONG KONG
layover locations
LONDON
layover locations
LOS ANGELES
layover locations
MIAMI
layover locations
MONTREAL
layover locations
NEW ORLEANS
layover locations
NEW YORK
layover locations
PARIS
layover locations
PHILADELPHIA
layover locations
ROME
layover locations
SAN FRANCISCO
layover locations
SAO PAULO
layover locations
SEATTLE
layover locations
SINGAPORE
layover locations
TAIPEI
layover locations
TORONTO
layover locations

Based on the popular tv series hosted by Anthony Bourdain - Browse our Amsterdam Food / Eating Guide Below!


The Layover Drinking & Meal Guide for the City of Seattle - Locations
| | |
| --- | --- |
| Seattle is one of those places in the world that you can't complain too much about being in a layover. There is so much to do, experience, see and eat that it can truly be a complete trip with as little as 24-48 hours to spare! There is plenty of history to this city that a quick tour or a cab ride is all it takes to take it in. There are also plenty of indoor activities to keep you out of the rain. You'd be surprises by some of the food selections such as their runny cheese that will make you a believer. As a major coastal seaport, Seattle is host to some of the best seafood items that you will come across, so don't be shy and dive in. Also, with a such a wide array of sports teams, you can even take the time to grab a game with the Mariners or Seahawks! This location is also a runners paradise, so take a jog by the water and build up your appetite! | |
Browse the complete list of locations from Seattle below!
5 Point Cafe

BREAKFAST

415 Cedar St
Seattle, WA 98119
Anthony's Restaurant

AIRPORT / SEAFOOD

17801 International Boulevard
Seattle, WA 98158
Bakeman's

SANDWICH NAZI

122 Cherry St
Seattle, WA 98104
Canlis

REGIONAL COOKING

2576 Aurora Ave North
Seattle, WA 98109
Canon

COCKTAILS

928 12th Ave
Seattle, WA 98122
The Comet Tavern

LATE-NIGHT FOOD

922 E Pike St
Seattle WA 98122
Ivar's Fish Bar

AIRPORT / FISH & CHIPS

17801 International Boulevard
Seattle, WA 98158
Le Pichet

FRENCH FOOD

1933 1st Ave
Seattle, WA 98101
Little Uncle

THAI FOOD

1509 E Madison St
Seattle, WA 98122
Nook

BISCUITS

4754 University Way NE
Seattle, WA 98105
Paseo

CUBAN SANDWICH

6226 Seaview Ave NW
Seattle, WA 98107
Quinn's Pub

SLOPPY JOE'S

1001 E Pike St
Seattle, WA 98122
Rainier BBQ

VIETNAMESE FOODS

6400 Martin Luther King Jr Way S
Seattle, WA 98118
Rob Roy

COCKTAIL BAR

2332 2nd Ave
Seattle, WA 98121
Salty's on Alki Beach

STEAK & SEAFOOD

1936 Harbor Ave SW
Seattle, WA 98126
Seatown

SEAFOOD

2010 Western Ave
Seattle, WA 98121
Sun Liquor

COCKTAIL BAR

607 Summit Ave E
Seattle, WA 98102
Unicorn

BAR

1118 E Pike St
Seattle, WA 98122
Walrus and the Carpenter

OYSTERS & SEAFOOD

4743 Ballard Ave NW
Seattle, WA 98107