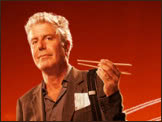 TOP 20 LAYOVER CITIES
AMSTERDAM
layover locations
ATLANTA
layover locations
CHICAGO
layover locations
DUBLIN
layover locations
HONG KONG
layover locations
LONDON
layover locations
LOS ANGELES
layover locations
MIAMI
layover locations
MONTREAL
layover locations
NEW ORLEANS
layover locations
NEW YORK
layover locations
PARIS
layover locations
PHILADELPHIA
layover locations
ROME
layover locations
SAN FRANCISCO
layover locations
SAO PAULO
layover locations
SEATTLE
layover locations
SINGAPORE
layover locations
TAIPEI
layover locations
TORONTO
layover locations

Based on the popular tv series hosted by Anthony Bourdain - Browse our Taipei Food / Eating Guide Below!


The Layover Drinking & Meal Guide for the City of Taipei - Locations
| | |
| --- | --- |
| Traveling all the way over to Taiwan, your probable place of a layover is the amazing city of Taipei. Not only does it currently house the second tallest structure in the world, it's also a vast collection of history, culture and food. It really is an amazing treat to be held over for a day or two as it's the perfect amount of time to take just enough in to come back full time. The first thing you'll notice about Taipei is the ridiculous amount of traffic; if you though that New York or Paris were crazy you ain't seen nothing yet! But nonetheless, be sure to experience it in a taxi drive or two - it really is the best way to move around quickly. The combination of unique but delicious street food, classic restaurants and the vast assortment of bars will endlessly entertain you. Be sure to indulge in the duck and pork specialties! | |
Browse the complete list of locations from Taipei below!
Ding Tai Feng

DUMPLING SOUP

No. 194, Section 2, Xinyi Rd, Daan District
Taipei City, Taiwan 106
Fast Fry Bus

FOOD ON A BUS

Always on the move!
Taipei City, Taiwan
Fensheng Restaurant

STINKY TOFU

No. 13, Lishui St, Daan District
Taipei City, Taiwan 106
He Xiang Delicious

STICKY RICE / PORK DUMPLINGS

60 Fuguo Rd
Taipei City, Taiwan
James Kitchen

CLASSIC FOOD

No. 65 Yongkang St, Daan District
Taipei City, Taiwan 106
Modern Toilet

BATHROOM-THEMED EATERY

2F, No.50-7 Xining South Rd
Taipei, Taiwan
Shi Jie Doujiang

FLAT BREAD WITH PORK

No. 284, Section 2, Yonghe Rd, Yonghe District
New Taipei City, Taiwan 234
Tea House

TEA

No. 6, Lane 40, Section 3, Zhinan Rd, Wenshan District
Taipei City, Taiwan 116
Yong Kang Beef Noodle

FAMOUS BEEF NOODLES

No. 17, Lane 31, Section 2, Jinshan South Rd, Daan District
Taipei City, Taiwan 106