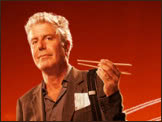 TOP 20 LAYOVER CITIES
AMSTERDAM
layover locations
ATLANTA
layover locations
CHICAGO
layover locations
DUBLIN
layover locations
HONG KONG
layover locations
LONDON
layover locations
LOS ANGELES
layover locations
MIAMI
layover locations
MONTREAL
layover locations
NEW ORLEANS
layover locations
NEW YORK
layover locations
PARIS
layover locations
PHILADELPHIA
layover locations
ROME
layover locations
SAN FRANCISCO
layover locations
SAO PAULO
layover locations
SEATTLE
layover locations
SINGAPORE
layover locations
TAIPEI
layover locations
TORONTO
layover locations

Based on the popular tv series hosted by Anthony Bourdain - Browse our Toronto Food / Eating Guide Below!


The Layover Drinking & Meal Guide for the City of Toronto - Locations
| | |
| --- | --- |
| So you're going to go through a layover in the city of Toronto, Eh? All jokes aside, this is perhaps the most amazing city that you will come across out of Toronto. One of the busiest cities in the world, it is widely famous for having the most diverse multiculturalism anywhere. Similar to New York in that sense, much of the city is broken down in to district and section where each mini-culture resides. This makes the eating experience un-matched anywhere else. You really can find any type of meal or food that your heart desires as well as some of the most popular attractions anywhere such as the CN Tower. Tons of places to see and things to do and depending on the season they vary widely. Don't be afraid of the snow or common misconceptions about this truly thrilling, exciting and vastly growing location! Go Leafs and Jays! | |
Browse the complete list of locations from Toronto below!
Agave Y Aguacate

MEXICAN FOODS

214 Augusta Ave
Toronto, ON, Canada
Bacchus Roti

ROTI

1376 Queen St West
Toronto, ON, Canada
Beast Restaurant

SEASONAL MENU

96 Tecumseth St
Toronto, ON M6J 2H1, Canada
Bellevue

BRUNCH

61 Bellevue Ave
Toronto, ON M5T 2N4, Canada
Black Hoof Cocktail Bar

COCKTAIL BAR

923 Dundas St West
Toronto, ON M6J 2P8, Canada
The Burger's Priest

BURGERS

1636 Queen St East
Toronto, ON M4L 1G3, Canada
California Sandwiches

SANDWICHES

244 Claremont St
Toronto, ON M6J 2N2, Canada
Caplansky's Delicatessen

CLASSIC GERMAN

356 College St
Toronto, ON M5T 1S6, Canada
HD-1

HOT DOGS

664 N Highland Ave NE
Atlanta, GA 30306
Carousel Bakery Ltd.

PEAMEAL SANDWICH

93 Front St East
Toronto, ON M5E 1C3, Canada
Cold Tea

BAR

60 Kensington Ave
Toronto, ON M5T 2K2, Canada
The Dakota Tavern

TAVERN

249 Ossington Ave
Toronto, ON M6J 3A1, Canada
Edulis Restaurant

FRENCH / ITALIAN / SPANISH

169 Niagara St
Toronto, ON M5V 1C9, Canada
Evergreen Brick Works

BREAKFAST & LUNCH

550 Bayview Ave
Toronto, ON, Canada
WVRST

BAR / POPULAR IMPORTS

609 King West
Toronto, ON M5V 1M5, Canada
Good Egg

EGGS

267 Augusta Ave
Toronto, ON M5T 2M2, Canada
House of Poutine

POUTINE

1112 Queen St West
Toronto, ON M6J 1H9, Canada
Owl Of Minerva

KOREAN COMFORT FOOD

5324 Yonge St
Toronto, ON M2N 2N1, Canada
Porchetta & Co.

ITALIAN

825 Dundas St West
Toronto, ON M6J 1V4, Canada
Ronnie's Local 069

BRITISH PUB

69 Nassau St
Toronto, ON M5T 1M7, Canada
Thirsty and Miserable

BAR

Baldwin St
Toronto, ON M5T 1L8, Canada
Toronto Jerk Chicken

JERK CHICKEN

852 Pape Ave
Toronto, ON M4K 3T6, Canada
Forest View Chinese Restaurant

CHINESE

466 Dundas West
Toronto, ON M5T 1G9, Canada